<![CDATA[In this edition of NHMC at Work
Local Impact Awards Luncheon
D.C. Policy Shop Update
New York Impact Awards Reception
Alex Nogales at ACM Conference

NHMC

Welcomes New Baby to the Family

NHMC

.org Added to Library of Congress
---
Local Impact Awards Luncheon to Honor Media Professionals 
The
NHMC
Local Impact Awards Luncheon honors and recognizes media professionals, local talent and community leaders in Los Angeles – the second largest designated market area (DMA), and largest DMA by Latino population, in the country – for their achievements and contributions to the region's Latino community.
This year, we will be honoring five outstanding leaders and professionals. (See image below)
---
D.C. Policy Shop Update
Washington, DC's summer heat couldn't stop
NHMC
's satellite office, who through sweat and humidity remained busy. Just in time for what promises to be an even busier fall, the DC office files Lifeline comments with the Federal Communications Commission (FCC) and welcomes a new addition to the team.
NHMC

Calls for Significant Modernization of Lifeline in FCC Filings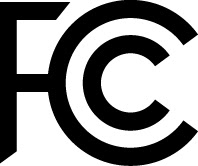 At the end of
August
,
NHMC
filed
substantive comments with the FCC
offering input into how the FCC should modernize Lifeline. Lifeline is a federal benefit that offers low-income families a modest subsidy so that they are able to afford basic communications services. For years,
NHMC
has urged the FCC to allow Lifeline to support Internet access services, recognizing its potential to address the affordability barrier that keeps nearly half of Latinos from subscribing to broadband at home.
NHMC
's comments included extensive research about the digital divide and its causes, as well as the struggles our communities face when they are unable to obtain access to broadband.
NHMC
also proposed that the FCC adopt minimum standards for certain service plans offered under Lifeline to ensure that customers have sufficient voice minutes, speed and data allowances.
NHMC
also rejected calls to place a cap or strict budget on the program that is currently utilized by only about a quarter to a third of eligible households, and it applauded the FCC's use of its newly asserted legal authority under Title II of the
Communications Act of 1934
.
NHMC

Welcomes Back Andy Lomeli!
NHMC
welcomes 
Andy Lomeli
to its Washington, DC, family as its new policy associate. Lomeli started
working
on Aug. 31, just in time to contribute to the FCC Lifeline filing! Lomeli joins
NHMC
from the
California Public Utilities Commission
, where he helped oversee California LifeLine, a complimentary program to the federal effort.
---
Join Us in New York for Impact Awards
---
NHMC

.org Added to Library of Congress
The
United States Library of Congress
has selected
NHMC
's website for inclusion in the Library's historic collection of Internet materials related to public policy topics.
Representatives with the Library of Congress said they consider our website to be an important part of this collection and the historical record.
The Library of Congress preserves the Nation's cultural artifacts and provides enduring public access to them.
The Library will make this collection available to researchers at Library facilities and by special arrangement.
---
NHMC Welcomes New Baby to the Family
On August 10, NHMC's Executive Vice President and General Counsel Jessica J. Gonzalez gave birth to a healthy baby boy, Dominic Xavier Gonzalez Breland. NHMC is very excited to welcome this new addition to the family and congratulates Gonzalez and her family about their new addition.
---
Alex at ACM Conference
Joining a panel with three other national advocates, Nogales focused on if community media plays a meaningful role in emerging or current policy discussions on broadband, broadband adoption, digital literacy, media diversity, media literacy, economic and small business development.
The robust lineup had a passionate conversation about the future of broadband and its effect on our daily lives.
]]>