September 2015
<![CDATA[In this edition of NHMC at Work 
New York Impact Awards Reception
D.C. Policy Shop Update
Latinos in the 2015 Fall TV Lineup
Local Impact Awards Luncheon
Start of the 2015 Writers Program
Latino Scene Showcase Cast Announcement
NHMC Speaks at USC El Centro Chicano's Power Pan Dulce
NHMC and BabyFirst Will Announce the Winners for their Rising Creators Project Programming Competition
---
NHMC Impact Awards Now in New York
NHMC is excited to announce its inaugural New York Impact Awards Reception on October 8 at Google's New York Chelsea Market Space. The Impact Awards Reception will recognize local talent in the largest designated market area in the country – New York, and this year's recipients include:
Lynda Baquero, NBC 4 New York reporter – Excellence in Broadcast Journalism
Esteban Creste, Univision 41 news director – Excellence in Broadcast Journalism
Cynthia López, Commissioner of the Mayor's Office of Media and Entertainment – Outstanding Public Service
Jeanine Ramirez, NY1 News reporter – Excellence in Broadcast Journalism
Joe Torres, WABC-TV reporter and anchor – Excellence in Broadcast Journalism
John Quiñones, ABC News anchor and correspondant, and host of What Would You do?, will be the master of ceremonies for the event.
To learn more about the event,
click here
.
---
D.C Policy Shop Update
NHMC's D.C. office hit the ground running this Fall by making its voice heard on Capitol Hill in several policy areas that affect Latinos nationwide.
NHMC Testifies Before Congress, Calls for Fair Broadcast Ownership Rules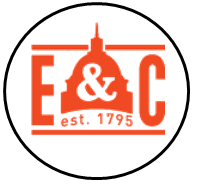 Michael Scurato, NHMC's Vice President of Policy, testified before Congress on Friday, September 25, advocating for more equitable broadcast ownership rules. The hearing, entitled "Broadcast Ownership in the 21st Century" before the Communications and Technology subcommittee of the House Energy and Commerce Committee, allowed NHMC to specifically urge Congress to reinstate the Minority Tax Certificate and to push the FCC to strengthen media ownership rules and perform research and analysis. More details on the hearing, as well as a video of Scurato's testimony, can be found
here
. NHMC's written testimony is available 
here
.
"There are more than 1,300 full-power television stations in this country," Scurato said during his testimony. "Latinos held a majority interest in only three percent of full-power television stations in 2013 despite accounting for 17 percent of the population."Due to other Capitol Hill developments that day, the hearing was cut short, preventing Members from asking follow-up questions of the witnesses. NHMC looks forward to providing answers spurred by its testimony-either in person at a follow-up hearing or via written response.
NHMC Files Amicus Brief Supporting FCC's Open Internet Rules
On September 21, NHMC filed an amicus brief on behalf of several other civil rights, racial justice, and public interest groups petitioning the DC Circuit Court of Appeals to affirm the Federal Communication Commission's open Internet rules. Noted attorney Andrew Jay Schwartzman, of Washington, D.C., prepared the brief, which was signed by NHMC, 18MillionRising.org, Presente.org, the Center for Media Justice, Common Cause, and the Media Action Grassroots Network, filing as a coalition called the Open Internet Civil Rights Coalition (OICRC). The OICRC's amicus brief is available
here
.
OICRC wrote in support of the Commission's new open Internet rules as well as the reclassification of broadband Internet access as a telecommunications service. The open Internet rules prevent Internet service providers (ISPs) from discriminating access to certain websites and preventing or otherwise impeding users from accessible lawful online content.
To learn more about NHMC's open Internet advocacy, visit
www.nhmc.org/openinternet
. For a recent two-page fact sheet on why open Internet rules and reclassification are critical to communities of color, please visit
www.nhmc.org/6-need-know-facts-net-neutrality-communities-color/
.
Executive Vice President and General Counsel Jessica J. Gonzalez Named One of the Women Who Won Net Neutrality
NHMC's Executive Vice President and General Counsel, Jessica J. Gonzalez was recently recognized as one of the women who "won net neutrality." Marvin Ammori recently published an 
article
on Slate.com highlighting the work women have done towards net neutrality. Gonzalez was credited for her work in explaining to policymakers the importance of an open Internet for disadvantaged groups. Ammori referenced to Gonzalez's testimony before congress as well as the New York Times
op-doc
that underlined the importance of net neutrality for all.
---
NHMC Takes on "LaTina Fey" Challenge, Names 24 Latino actors starring in Fall TV Shows.

Recently  
#TinaFey failed
 to name 20 Latino performers on Billy Eichners show
Billy on the Street
. All we could think of here at NHMC is, if only she had a lifeline to call NHMC we could not only fill her in on all the Latino performers, but more specifically, the Latino actors that will be starring in TV shows this Fall season! So here goes NHMC's response to the "LaTina Fey" challenge:
Granted we had more than a minute to compile this list, but this season is impressive in the amount of Latino regulars starring on network television shows. And just to be clear – this is not an exhaustive list as it does not include cable television or streaming outlets (visit our blog next week for this list). NHMC hopes this list is doubled by next year and will continue to push the networks to accurately portray the diverse world we live in in their programming. Now let's tune in to these shows to support Latino talent and more diversity in Hollywood!
---
Start of the 2015 Television Writers WP Program
NHMC congratulates the following writers selected to the 2015 class of the NHMC Television Writers Program: Leslie Castanuela Barnes, Yelyna De Leon, Christopher Encell, Eugene Garcia-Cross, Alex Perez, Jorge Ramirez-Martinez, Liz Rivera, Janine Salinas Schoenberg, Matt C. Sanchez and Evette Vargas. To learn more about the writers click here.
The NHMC Television Writers Program is an intensive scriptwriters workshop that prepares Latinos for writing jobs at the major television networks. The five-week total immersion workshop is designed to hone participants' script-writing skills and prepare them to best package and present their work to television network and show executives.
Launched in 2003, the NHMC Television Writers Program was created to expand the amount of Latinos working behind the camera as a way to increase fair and accurate portrayals of Latinos on television.
The 2015 NHMC Television Writers Program is sponsored by Disney/ABC Television Group and Comcast/NBCUniversal.
---
Latino Scene Showcase Cast Announcement
NHMC and the Los Angeles Theater Center (LATC) are happy to announce the scenes selected to be performed at the Latino Scene Showcase and the actors cast for the scenes. The following scenes will be performed live on stage on
October 21
in front of an audience of network executives, agents and managers with the goal of infusing more diverse writing and acting talent in Hollywood:
Baby Infinity Loop by Spiro Skentzos
Martin- Alex Perez
Gabriel- Luis Ruiz
Dandelion in the Storm by Daniel Marquez
Joel- Brandon Ramirez Vladimir
Lea- Raquel Mcpeak
Aracely- Stephanie Ortiz
Roomie by Sabrina Almeida
Mateus- Brian Jimenez
Tom- Manuel Ramirez
Ross- Ozzie Rodriguez
La Cantina by Yolie Cortez
Danny Morales- Cristian Cruz
Carmen- Jenna Jimenez
Randi (Miranda)- Kikey Castillo
La Linea by Gabriel Vallejo
Daniel – Gabriel Olivas
Cynthia- Manuela Martinez
Angel- Miguel Najera
Whipped Cream by Leslie Valdes
Roberto- Holgar Moncada
Glenora- Karina Lujan
The Judge- Rodney Rincon
The Gratist Mom by Maria Escobedo
Gina- Isabella Juarez
Mike- Rudy Marquez
Anita- Sandy Baumann
---
NHMC Speaks at USC El Centro Chicano's Power Pan Dulce
---
NHMC and BabyFirst Will Announce the Winners for their Rising Creators Project Programming Competition
On
October 6
, NHMC and BabyFirst will announce the winners from their "Rising Creators Project," a Latino-inspired programming competition which invited emerging talent including writers, musicians, animators and producers to submit their idea or existing children's TV series for consideration.
The criteria for submission included educational value, entertainment value, age-appropriateness for 2-4 year-olds, ingenuity, and cultural relevance. Acceptable content included music, animation, scripts, show concepts and existing works, all embracing the Latino culture.
The three finalists included Anisa Delaluz, whose five minute bilingual animated short is titled What's in the Box, Zoila Amelia Galeano and Jennifer Dornbush'sTeam Abuelita, chronicling a superhero and her team of niños who save the day from situations including bullies and rival siblings, and Kimberly Lord, who is taking English language lullabies and reinventing them in various Latino musical styles in her show Estrellita.
]]>